Regular price
Sale price
$53.50 CAD
Unit price
per
Sale
Sold out
Description
The Chrono Jeunesse range is enriched with neuro-cosmetic active ingredients that release phyto-endorphins to preserve the youthfulness of skin showing the very first signs of aging: dehydration, emerging wrinkles and fine lines.
These molecules mimic the activity of beta-endorphins, called "happiness molecules", and promote good skin function. The skin's natural youthful reflexes are supported: hydration, production of the skin's supporting elements and good cellular communication. The skin's youthfulness is protected and the first signs of aging are neutralized.
This Triple Action Cleansing Jelly with a gel texture is enriched with jojoba micro-pearls to deeply cleanse, exfoliate and unclog, while preventing the first signs of aging.
– Jojoba micro-pearls refine skin texture by gently exfoliating and cleansing the skin
– Salicylic acid eliminates impurities and normalizes the pH on the surface of the skin
– Enriched with polysaccharides rich in L-frucose, this jelly promotes double hydration by capturing water molecules in the skin and retaining the evaporation of water on the surface
The skin is smoothed, hydrated and protected. It regains freshness, radiance and luminosity for the whole day.
Skin well-being is restored.
Share
View full details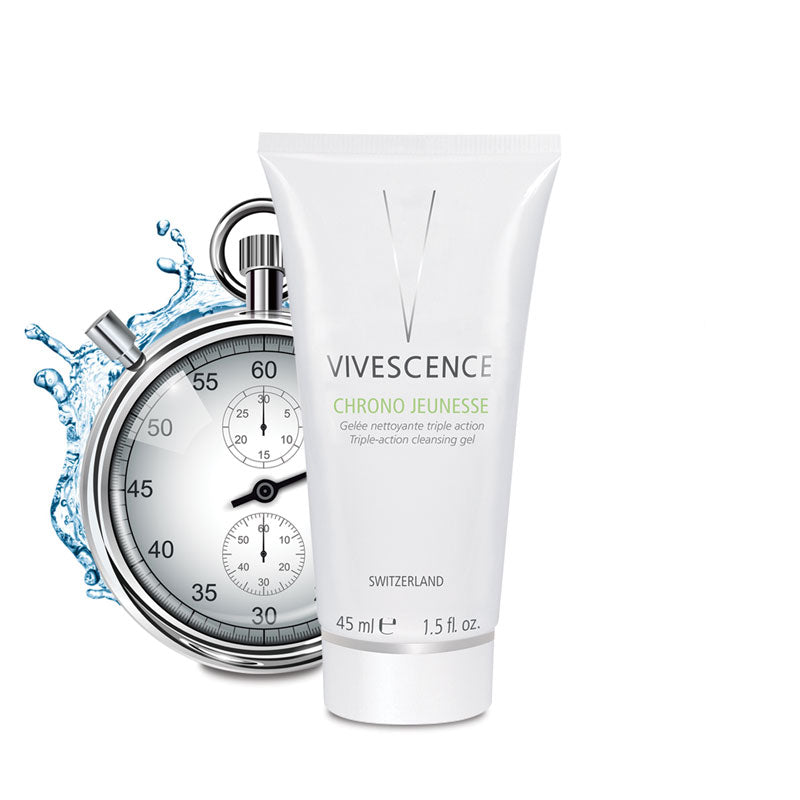 Free delivery anywhere in Quebec with $100 or more.