Regular price
Sale price
$69.95 CAD
Unit price
per
Sale
Sold out
Cooling gel for legs and feet
BENEFITS

Provide an immediate "icy cube" effect to bring freshness, lightness and comfort to the legs.

EFFECTIVENESS 85% of women are satisfied* with the product in silhouette use, which, in the event of long periods of standing, also relieves the legs.


Gel

Texture
SKIN TYPE

All skin types
PRODUCT DESCRIPTION
This fresh gel provides an immediate "icy cube" effect . It is enriched with menthol, camphor and arnica, active ingredients recognized for their toning and stimulating properties for the skin.
Dual use :
Sport: care gesture to integrate into your sports ritual. Provides freshness and lightness to overheated legs and feet during and after sporting effort.
Silhouette: care gesture for daily treatment, to be integrated into your silhouette ritual for light legs to bring immediate comfort to the legs. Particularly recommended for all people with aqueous cellulite or to relieve legs from long standing periods.
THE SOTHYS ATHLETICS™ RANGE
Despite all the benefits that sport can bring to body and mind, the skin is put to the test during exercise: irritation, dehydration, discomfort. The Sothys Athletics™ range has been designed to meet the needs of the skin in these particular conditions.
Whether you are a woman or a man, whether you are an amateur or confirmed athlete, whether you are looking to maintain your figure, or simply take care of your body, the Sothys Athletics™ range is the perfect ally to integrate into your ritual. well-being .
EFFICIENCY
85% of women are satisfied* with the product in silhouette use, which, in the event of long standing periods, also relieves the legs.
82% of women are satisfied** with the product, which provides freshness and lightness after exercise.


APPLICATION GESTURE
Apply once a day in upward movements from the soles of the feet to the thighs. Wash your hands after every use. Do not use in children, or in pregnant or breastfeeding women.
ASSETS
Bigarade flower.
Arnica
Menthol
Camphor
FRAGRANCES
Without Perfume (Presence of camphor)
Share
View full details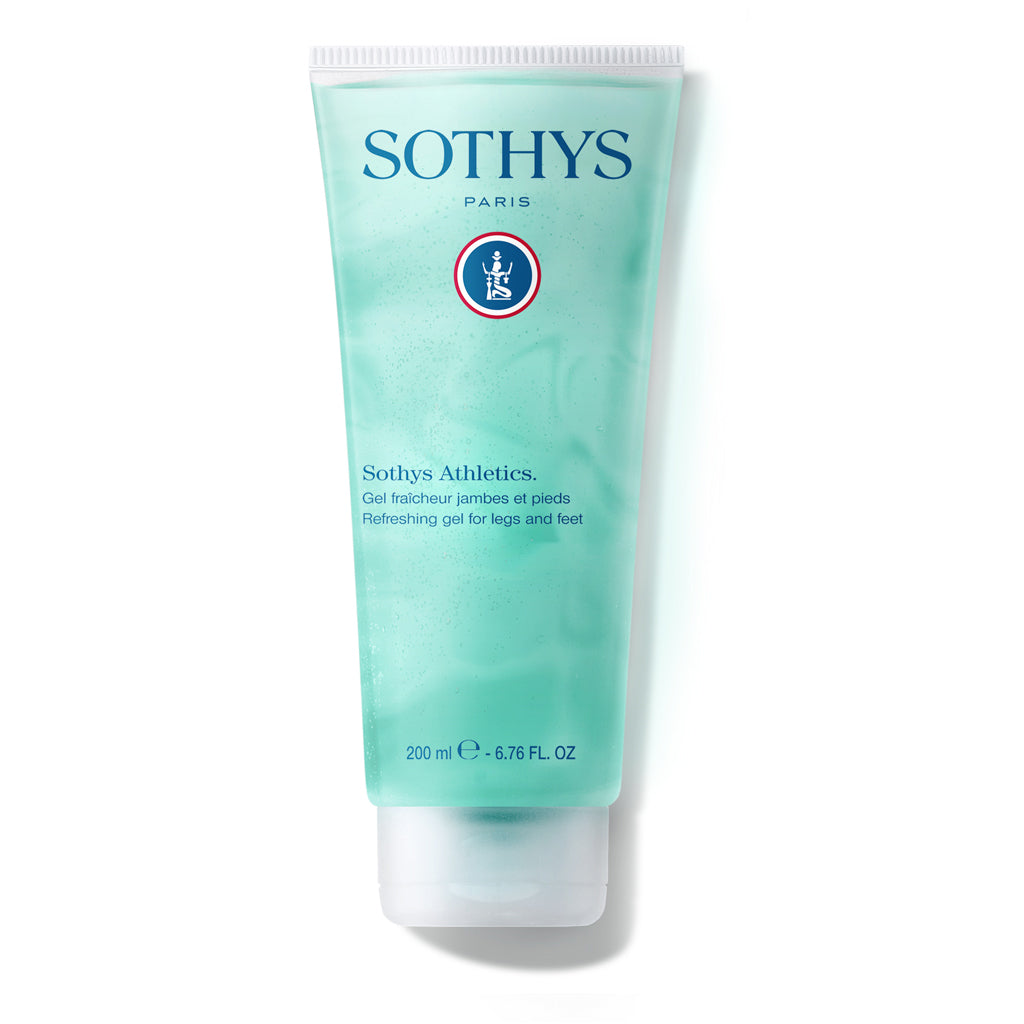 Free delivery anywhere in Quebec with $100 or more.